Welcome to this week's edition of Shega Weekly Newsletter ( Issue # 36).
MamaPays and CashGo are back in business after the National bank of Ethiopia lifted their suspension. On the other hand, another government body is raising alarms over a drastic surge in mobile banking fraud in Ethiopia.
Here are the major stories from Ethiopia's innovative ecosystem recapped for you.
National Bank Lifts Suspension on MamaPays, CashGo
The National Bank of Ethiopia (NBE) has lifted its suspension on the digital remittance platforms, MamaPays and CashGo, working with the Bank of Abyssinia (BoA).
The regulator, which previously saw the platforms providing services they did not have a permit for, reversed its decision after three months since it ordered their ceasing of operation.
Now the ambiguity of the app's legality in providing remittance services has been resolved, and both Mama Pay and CashGo are back in business. Read More.
Qena: The Digital Lending Solution Opening Doors for MSMEs in Ethiopia 
Qena, an AI-driven platform developed by Kifiya, enables banks to offer lending solutions to MSMEs through a credit scoring system that unlocks new markets to financial institutions without the need for collateral.
Qena, designed for the Ethiopian context, utilizes alternative data to power its algorithms. It finds answers to the lenders' ultimate questions of ability and willingness to pay through enterprise information, such as the number of employees, sales, business registration details, historical business data together with psychometric tests.
The few structured data that exists in Ethiopia, air time purchase and utility bill payment history, are also taken into account by Qena in setting credit scores. Its psychometric tests dwell into the psyche of a loan requester, assessing their character.
Read more about how Qena is opening new markets to financial institutions while helping the roots of the Ethiopian economy, Micro, Small & Medium Enterprises (MSMEs), grow.
Mobile Banking Fraud on the Rise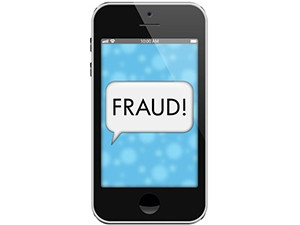 The Reporter Newspaper has reported that there is a drastic surge in mobile banking fraud, putting a record number of users at risk.
Citing the Federal Police Crime Investigation Bureau, the newspaper added in the last two months alone, there were 204 court cases involving mobile banking fraud, with the average figure reaching 22 a day.
While the problem is becoming normal across the financial sector, the Commercial Bank of Ethiopia (CBE) has become the main target of fraudsters with all the cases reported in the last two months coming from CBE. Read More.
Banks On board Electronic Tax Payment System
Fortune Newspaper reported that The Ministry of Revenue signed an agreement with five commercial banks to facilitate electronic tax payment system. The Ministry introduced the system to prevent the inconveniences associated with filing and paying taxes as well as improve collection.
Launched last year, the electronic tax payment system allows taxpayers to declare their revenues and settle their taxes remotely and at their convenience. The venture is also hoped to play its part in avoiding delays and the subsequent penalties associated with late tax payments. The state-owned Commercial Bank of Ethiopia along with Awash, Dashen, Hibret and Berhan was the first to sign up for the electronic system.
Safaricom's M-Pesa, Visa Offer Virtual Card for Global Transactions
M-Pesa, the mobile phone-based African money transfer service owned by Kenya's Safaricom Plc, and Visa Inc launched a virtual payment card on Thursday in a bid to capture some of the continent's $40 billion-a-year subscriptions market.
The M-Pesa Global Pay Visa Virtual card will allow users to securely pay 100 million foreign merchants like Amazon and Alibaba from their mobile phones, without the need for credit cards or accounts with processors such as PayPal.
The virtual card will enable 30 million M-Pesa users to make cashless payments at Visa's global network of merchants. Users can activate the virtual card through the M-Pesa mobile app or by USSD. Previously, M-Pesa users could only make mobile money payments within M-Pesa's network of nearly 400,000 merchants. Read More.